The Avett Brothers at the LC Pavilion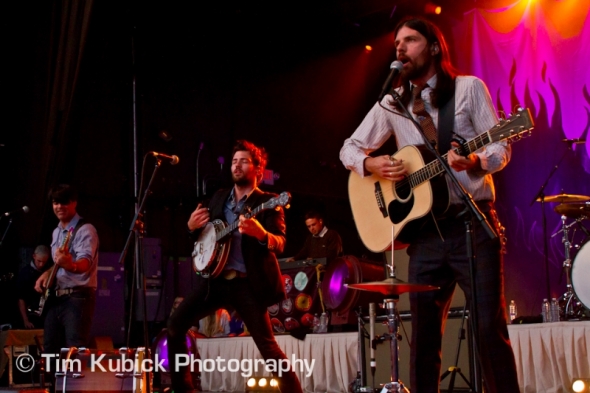 The Avett Brothers spent an intimate evening with their Columbus audience Saturday night. Well… as intimate as you can spend an evening with a sold out crowd of 4,000+ at LC. The folk rock group out of North Carolina put on a soulful and energetic performance for the packed house, warming the outdoor venue on a chilly night in downtown Columbus.
This was an awesome night to shoot a concert. There were no opening acts, so when The Avett Brothers took the stage around 8:30 there was still a decent amount of natural light filling the west-facing stage. That and a roomy photo pit made for some awesome shots. Enjoy!