2013 Nelsonville Music Festival: Wilco, Mavis Staples, Calexico, Sharon van Etten, Jonathan Richman, and Lucius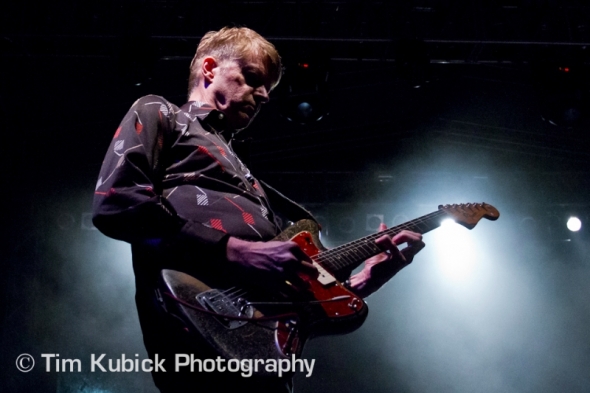 Out in the sticks of south-eastern Ohio, the scenic Hocking College  played home for the ninth annual Nelsonville Music Festival. Here are my photos from the main stage on Saturday.
This was my first festival shoot, so I was preparing for the worst but hoping for the best. I stocked up on sun screen, bug spray, and rain gear. Two backpacks, one for my camera gear and one for all my other junk, felt a little like overkill but I'm really glad I had everything that I brought.
During Mavis Staples' set, some severe thunderstorms rolled through the area, cutting her performance short. The media tent was quickly packed with festival-goers trying to stay dry. Thankfully, all of us were able to keep our gear dry long enough to outlast the storms and got ready for Wilco to take the stage at around 11:30pm.
Overall, this was an awesome place to shoot for the day. I can't wait to shoot more festivals like this throughout the summer. Enjoy the photos!