Passion Pit at the LC Pavilion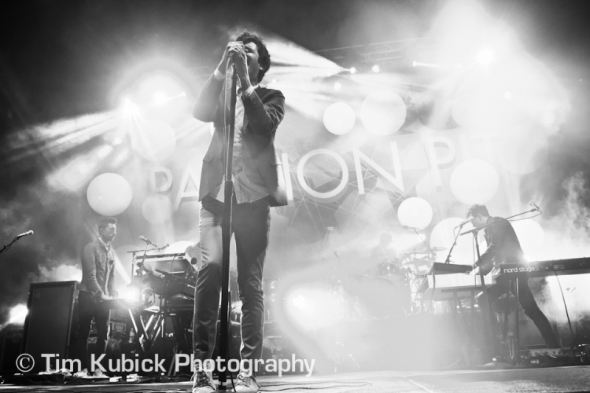 When I saw some of the lighting before the show that Passion Pit would be using during their set at LC, I'd be lying if I said this one didn't make me nervous. Having shot Passion Pit in November, I know how difficult Michael Angelakos can sometimes be to shoot because he's constantly moving and jumping around, changing sides of the stage rapidly. That, combined with the considerable amount of lights they had set up, had me more than a little concerned.
However, this concert became a sort of transition for me from a shooting standpoint. After seeing the results from this shoot, I'm now getting really excited to see big robos and seriously dynamic setups. I'm not scared of getting blown out or getting my exposure wrong anymore. Going with the flow of the concert and having confidence in my instincts has served me well in the past, just as it did for this shoot. Huge lighting doesn't bug me anymore and I'm really proud of the shots I got from this show. Enjoy!