Bon Jovi at Nationwide Arena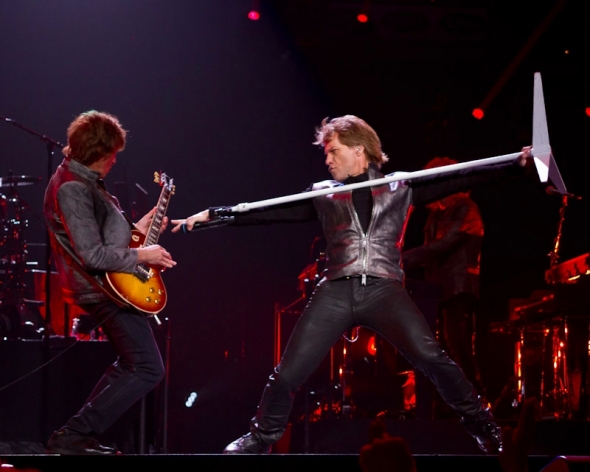 My Bon Jovi experience consisted of so much more than the typical 2-3 songs in the pit and leaving. I was one of five students selected to participate in the Bon Jovi Community Service College Campaign. Through this program, I and my four colleagues got to experience first hand all the things that go into a major concert event. And believe me when I tell you it's way more than just the concert.
I won't go into nauseating detail, but some of the things I got to see included the stage being built, setup for two VIP experience events, and the under-stage area complete with Richie Sambora's seemingly endless collection of guitars. I even got to hang out on stage for a bit while helping escort one of the network news crews covering the concert on a backstage tour. And oh yeah, I got to shoot an amazing concert for one of the greatest rock bands of all time!
I have to give a huge thank you to The Lantern, Brooke Bockelman of Columbus Area Sports and Entertainment, and Mike Savas, the Management Coordinator for Bon Jovi, for making this experience ridiculously awesome. You can read a review of the show right here. Enjoy the photos!